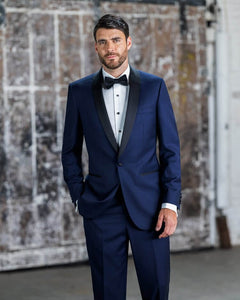 Model number: TDATUX2110
Tuxedos are traditionally worn for formal occasions such as weddings, proms and other Special Days. They come in many different styles, but they always have four basic elements: jacket (or suit), pants with an elastic waistband to keep them up over your shoes; tie which can either be bow-tie or reefer style.
The jacket has shawl lapels which curve down around slightly bulgy areas on each side: usually there will only come one breast pock.
Please call the store (413)-306-5604 if you need assistance regarding color and size. Provide us with a model number for better service.